Tomorrow, today
Taking a driving role in the development of mobile technology is important for us and key to securing the adjustments made by our customers in order to meet the challenges of tomorrow. WIP Labs is a creative technology laboratory where we develop new, efficiency-enhancing solutions for tomorrow's companies.
WIP Labs works in close collaboration with BTH (Blekinge Institute of Technology) and we are currently focusing on areas such as AR (Augmented Reality) and AI (Artificial Intelligence). This partnership enables us to futureproof DynApp and, in the long run, will allow our customers to take the step into the future and continue to be competitive and attractive companies to new employees.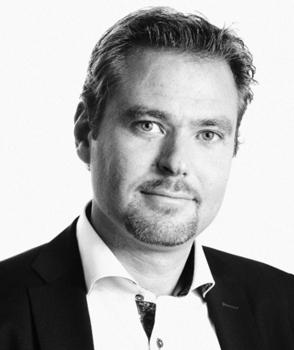 Mats Karlsson, CTO
WIP Labs has grown organically in the testing of our platform and in our cooperation with the students of Blekinge Institute of Technology. Working with students has resulted in the constant investigation of new technology, rather than just developing as ordered by the customer. R&D for us is exploring new technology, such as AR (augmented reality) and machine learning, and then figuring out how we can use these in our customer solutions. This is an environment in which we can test the functionality of our platform and get feedback. In five to ten years we want WIP Labs to become a showroom displaying new technology, for both new customers and existing ones.